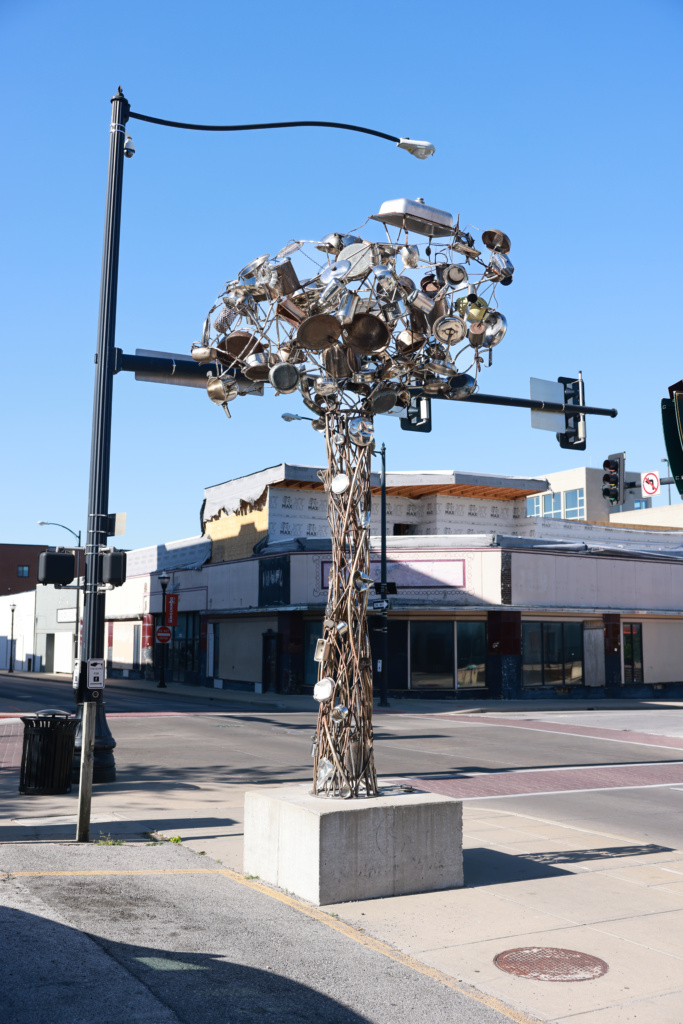 Mike Helbing
Stainless Steel
Location: Northwest corner of Jefferson Ave. & Olive St.
Working with my hands and body is important. I was 20 and at Purdue when I decided that a life of art making was what I wanted. This decision led to a tour in Vietnam that affected the rest of my life. The world became surreal and art explained it. When free of the service I studied clay, painting, jewelry, sculpture, drawing, PE, fiber, printing and art history at Ball State in Indiana. I bounced through jobs while always making art. I love making art, and making art is in my blood.
Pantree is Sculpture Walk Springfield's first permanent piece! Thanks to a generous donation from Robert & Peg Carolla, Alex & Cathy Primm, Mike & Karen Schneider, and Paul & Debbie Rollinson, we were able to keep this piece from our first collection in Springfield. It is currently placed at the northwest corner of Olive and Jefferson.
View Mike Helbing's website to see his other work: www.helbingstudio.com.